Slide
Welcome to
Fields Roast
Chesterfield County's Premier coffee supplier!
Slide
We love our coffee as much as you!
Slide
10 Coffee Flavors to Choose from
Delight your palette as you wake up your senses!
towne center
speedway espresso
rockwood espresso
reservoir
organic sumatra
hunduras
ethiopian
dark 804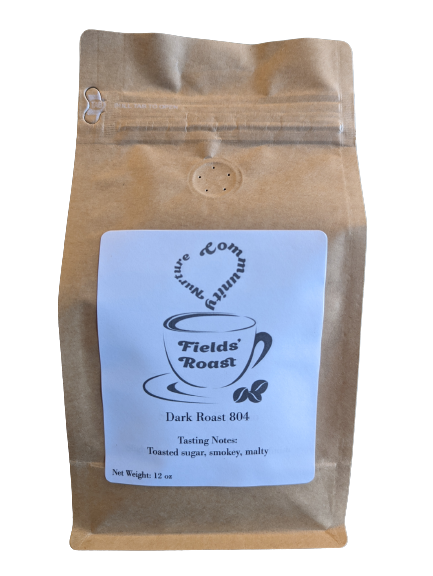 804
swiss decaf
Join our Monthly Coffee Club & get free shipping on any size order every time!
See our pop ups near you!
---
If there is a way we can help the community, or community needs, please let us know how Fields Roast could help to make the community better.
Giving Back
This year we're supporting The Mercy Mall of VA in their goal of providing clothing, housewares, and baby supplies to people who are homeless or experiencing a crisis situation. You can help these people through donations and volunteer work.
DONATE
Loading…
Fields' Roast strives to enhance the community on a daily basis. Our priorities are to provide local, quality coffee while supporting the residents in and around Chesterfield County. We believe it is our duty to enhance the lives of those we serve with respect and integrity. Will you walk with us on this path to an even greater community?
About the Owner:
Christopher Patnaude grew up In Midlothian Virginia, and is a local kid to the Chesterfield area.  He has been in the Army since 2009, with 2 deployments to Afghanistan.  When not fulfilling army duties, Christopher has been in the restaurant and hospitality industry since high school.  Fields roast was started for his love of all things coffee while serving the need to help the community that he grew up in.